News
SooVAC's Call for 2016/17 Exhibition Season Submissions
Posted on June 18, 2015
Submissions to Curatorial Panel For the 2016/17 Exhibition Season
DEADLINE FOR SUBMISSIONS: MONDAY JULY 20th BY MIDNIGHT

We are accepting all submissions through Submittable this year. Click the button below to login and created your application. It is free to apply.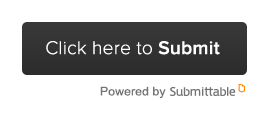 SooVAC is interested in any form of visual art from individual artists, collaborative teams or curatorial proposals at any career stage. Floorplan for Gallery Available Here.
1. Application Form-Fill in all of your contact information on Submittable.
2. WORK SAMPLES-EXACTLY 10 IMAGES (FOR VIDEO SEE BELOW*) Group exhibitions or collaborative projects are also accepted but the images cannot exceed 10.

Digital Image Specifications: Images should be in JPEG format no larger than 1000 x 1000 pixels @ 72 dpi. Format each jpeg file name as "Artist's last name_Artist's first name_1.jpg," "Artist's last name_ Artist's first name_2.jpg," etc. Each JPEG may not exceed 1MB and 1000 pixels in any direction. *Video Submissions are also accepted in .mov format, no larger than 200MB and no more than 2 min clips for each video submission label the same as images files. Work samples cannot exceed 10 but can be a combination of video and image files.
If you need any assistance preparing your application or are unable to submit your work online please contact Alison at .(JavaScript must be enabled to view this email address).
3. IMAGE LIST- Fill out each Image description field with the following information:
List the following information for each work (make sure your image number corresponds to the label on your JPEG images):
-Title of work
-Date completed
-Medium
-Dimensions (H" x W" x D")
PLEASE INCLUDE TITLE, MEDUIM, DIMENSIONS AND DATE OR YOUR APPLICATION WILL NOT BE CONSIDERED.
4. ARTIST STATEMENT (This can include a show proposal) – doc, docx, txt, rtf or pdf format accepted. Label this document: Artist's last name_Artist's first name_artiststatement.doc ex. Doe_Jane_Artiststatement.doc. No longer than 1 page.
5. RESUME – doc, docx, txt, rtf or pdf format accepted. Label this document: Artist's last name_Artist's first name_Resume.doc ex. Doe_Jane_Resume.doc. Please provide a website if you have one.
GOOD THINGS TO KNOW
1. Notification will be done by email or phone so please make sure to include both on your application.
2. We do not provide insurance for the artwork. Artists that wish to insure their work must provide their own. We do provide loving care for your work.
3. Artists are responsible for all shipping and/or delivery charges to and from the gallery.
CHECKLIST:
The following is submitted before or on July 20th by midnight:

___Application Form (Fill Out all of your information on Submittable).

___10 IMAGES OF YOUR ARTWORK-JPEG format (.jpg)
___RESUME (doc, docx, txt, rtf or pdf format accepted.).

___IMAGE LIST (Fill out Description Fills for each corresponding image)

___ARTIST STATEMENT 1 page (doc, docx, txt, rtf or pdf format accepted).
PLEASE FOLLOW THESE INSTRUCTIONS CAREFULLY INCOMPLETE OR INCORRECT SUBMISSIONS WILL NOT BE CONSIDERED.
Current Panel Members:

We are welcoming two new curatorial panel members for this round, Betsy Carpenter and Pao Her, and wishing a fond farewell to Andrea Carlson and Tamatha Perlman. It was a pleasure working with them to select SooVAC exhibitions for the past four years.
Betsy Carpenter is an independent curator, writer, and art advisor. She worked as a Curator of Visual Arts at the Walker Art Center from 2001-2013, and as Adjunct Curator from 2013-2015. In conjunction with the 2005 opening of the new Walker, she co-curated the museum-wide debut and co-edited Bits & Pieces Put Together to Present a Semblance of a Whole (2005) for which she wrote extensively. Other highlights from her years at the Walker include Absentee Landlord (2011), a show she curated with notorious filmmaker John Waters; Frank Gaard: Poison & Candy (2012), and Danceworks II: Merce Cunningham / Rei Kawakubo (2012).
Pao Her is the subject, maker, and gatherer of her photographic work. Employing different vernaculars of photography, she investigates the idea of desire within the Hmong community from both her personal and cultural consciousness. Her's work has been exhibited in both solo and group shows on both coasts and in Minnesota. The recipient of two Minnesota State Arts Board Artist Initiative Grants, she has a BFA from the Minneapolis College of Art and Design and a MFA from Yale University.
Bruce Tapola received his BFA from the University of Utah in Salt Lake City, and his MFA degree from Montana State University in Bozeman. Tapola currently is a Professor of Art at St. Cloud State University in Minnesota. He has exhibited extensively throughout the United States and received the McKnight Fellowship for Visual Art twice.
Megan Vossler received her BA from Brown University, and her MFA from Minneapolis College of Art and Design. She has received numerous grants and fellowships for her work, including a McKnight Foundation Fellowship, a Jerome Foundation Fellowship, and two Artist Initiative Grants from the MN State Arts Board. Megan is the drawing professor at Macalester College in St. Paul.

Share this story.