News
UNTITLED 13: SooVAC's 13TH Juried Exhibition
Posted on October 20, 2016
UNTITLED 13: SooVAC's 13TH Annual Juried Exhibition APPLICATION DEADLINE: Sunday November 27, 2016 before Midnight. The call will open Thursday October 27th.
SooVAC is now taking submissions for our 13th iteration of one of SooVAC's flagship exhibition series, Untitled. Every year SooVAC invites guest jurors, with local, national and international reputations, to select work from open submissions. Untitled offers artists the opportunity to work with a professional art space and influential arts figures toward the production of an exhibition that has a highly regarded reputation. We accept all mediums from artists at any stage in their career. The work will be selected from the submitted work samples so make sure that work is available for exhibition.
JURORS: Dean Otto and Astria Suparak
Dean Otto is the new Curator of Film at the Speed Art Museum. Prior to his arrival at the Speed, Dean had been with the Walker Art Center for over 24 years in various positions from Program Manager to Associate Curator, Film/Video. During his 20 years in Moving Image at Walker he has programmed then 19-part Rainer Werner Fassbinder film retrospective, co-curated the exhibition The Parade featuring the work of Nathalie Djurberg and Hans Berg which toured to the New Museum and the Yerba Buena Center for the Arts, managed the international tour of the series Magnetic North at 17 sites, and coordinated the residencies of Arthur Dong, Christian Marclay and Craig Baldwin. Through the Premieres: First Look program he has hosted artists such as Spike Lee, Miranda July, Debra Granik, Jem Cohen, Rahmin Bahrani and Guy Maddin. He has co-curated the Expanding the Frame series at Walker introducing audiences to new work by Bruce McClure, Daniel Barrow, Luther Price and Ben Russell and co-curated the Artists' Cinema series which has brought artists and curators to the Walker such as Gillian Wearing, Michael Robinson, Kerry Tribe and Ed Halter.. In addition, Otto co-curated MNTV, an annual series of work by Minnesota-based on Twin Cities Public Television. He curated the Walker's Queer Takes program after serving as the programmer for the Minneapolis/St. Paul LGBT Film Festival for several years for Minnesota Film Arts.
Astria Suparak has curated exhibitions, screenings, live music events and performances for art spaces, film festivals, and academic venues internationally, including PS1, Museo Rufino Tamayo (Mexico City), The Kitchen, Eyebeam Art+Technology Center, Yerba Buena Center for the Arts, The Liverpool Biennial 2004, and Exposition Chicago 2014 as well as for non-art spaces such as roller-skating rinks, elementary schools, sports bars, rock clubs, and ferry boats. Suparak was the director of the Pratt Institute Film Series and Syracuse University's Warehouse Gallery. As the director and curator of Carnegie Mellon's Miller Gallery she curated Keep It Slick: Infiltrating Capitalism with The Yes Men, the first solo exhibition of the internationally renowned culture-jamming group; Whatever It Takes: Steelers Fan Collections, Rituals, and Obsessions, which explored sports fanaticism as a significant form of cultural production; and Alien She, on the lasting impact of the global punk feminist movement Riot Grrrl, among other exhibitions. She is currently editing the next issue of INCITE Journal of Experimental Media with the theme of Sports. astriasuparak.com
Submission Deadline: Sunday November 27, 2016 before Midnight.
The following dates may be subject to change:
ARTIST NOTIFICATIONS: End of December
WORK DROP OFF DATES: February 2-3, 2017 (Thurs-Fri)
Untitled 13 Exhibition Dates: February 11 – March 25, 2017
OPENING RECEPTION: Saturday February 11, 6pm – 9pm
Exhibition Closes: Saturday, March 25, 2017.
WORK PICKUP: Sunday March 26, 2017 -All work must be picked up on this date.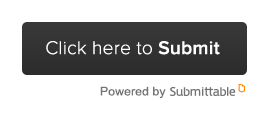 We are accepting all submissions through Submittable. The application fee is $15 through Submittable. If you are a current member of SooVAC please use the application for members where the fee is waived. If you have any technical questions about uploading your submissions contact Submittable, if you have any other questions contact .(JavaScript must be enabled to view this email address).
1. Application Form-Fill in all of your contact information on Submittable.
2. WORK SAMPLES-EXACTLY 5 IMAGES (FOR VIDEO SEE BELOW*) Group exhibitions or collaborative projects are also accepted but the images cannot exceed 5.

 Digital Image Specifications: Images should be in JPEG format no larger than 1000 x 1000 pixels @ 72 dpi. Format each jpeg file name as "Artist's last name_Artist's first name_1.jpg," "Artist's last name_ Artist's first name_2.jpg," etc. Each JPEG may not exceed 1MB and 1000 pixels in any direction. *Video Submissions are also accepted in .mov format, no larger than 200MB and no more than 2 min clips for each video submission label the same as images files. Work samples cannot exceed 5 but can be a combination of video and image files.
3. IMAGE LIST- Fill out each Image description field with the following information: List the following information for each work (make sure your image number corresponds to the label on your JPEG images):
-Title of work
-Date completed
-Medium
-Dimensions (H" x W" x D")
PLEASE INCLUDE TITLE, MEDUIM, DIMENSIONS AND DATE OR YOUR APPLICATION WILL NOT BE CONSIDERED.
4. ARTIST STATEMENT – doc, docx, txt, rtf or pdf format accepted. Label this document: Artist's last name_Artist's first name_artiststatement.doc ex. Doe_Jane_Artiststatement.doc. No longer than 1 page.
5. RESUME – doc, docx, txt, rtf or pdf format accepted. Label this document: Artist's last name_Artist's first name_Resume.doc ex. Doe_Jane_Resume.doc. Please provide a website if you have one. If you are applying as a group or collaborative team include all participating artists' resumes in one document.
GOOD THINGS TO KNOW
1. Notification will be done by email or phone so please make sure to include both on your application.
2. We do not provide insurance for the artwork. Artists that wish to insure their work must provide their own. We do provide loving care for your work.
3. Artists are responsible for all shipping and/or delivery charges to and from the gallery.
CHECKLIST:
The following is submitted Sunday November 27, 2016 before Midnight.
___Application Form (Fill Out all of your information on Submittable).

___5 IMAGES OF YOUR ARTWORK-JPEG format (.jpg)
___RESUME (doc, docx, txt, rtf or pdf format accepted.).

___IMAGE LIST (Fill out Description Fills for each corresponding image)

___ARTIST STATEMENT 1 page (doc, docx, txt, rtf or pdf format accepted).
PLEASE FOLLOW THESE INSTRUCTIONS CAREFULLY INCOMPLETE OR INCORRECT SUBMISSIONS WILL NOT BE CONSIDERED.
This activity is made possible by the voters of Minnesota through a grant from the Metropolitan Regional Arts Council, thanks to a legislative appropriation from the arts and cultural heritage fund.

Share this story.