News
UNTITLED 14: SooVAC's 14TH Annual Juried Show Application Now Open
Posted on November 16, 2017
UNTITLED 14: SooVAC's 14TH Annual Juried Show APPLICATION DEADLINE: Sunday December 17th, 2017 before Midnight.
SooVAC is now taking submissions for our 14th iteration of one of SooVAC's flagship exhibition series, Untitled. Every year SooVAC invites guest jurors, with local, national and international reputations, to select work from open submissions. Untitled offers artists the opportunity to work with a professional art space and influential arts figures toward the production of an exhibition that has a highly regarded reputation. We accept all mediums from artists at any stage in their career. The work will be selected from the submitted work samples so make sure that work is available for exhibition.
JURORS: Teqen Zea-Aida and Gabriel Ritter
Teqen Zea-Aida, Juror
Teqen Zea-Aida is the founder and director of City Wide Artists, which seeks out work that is contemporary, controversial, and deeply rooted in the ongoing experiences of his selected artists. Looking out across several mediums, his curatorial focus is on emerging inner city artists of color from within the local community and diverse international voices. City Wide Artists featured artists from 7 countries comprised of over 65 artists. Teqen born in Colombia was raised in Forest Lake, Minnesota, and lived in between South America and the US throughout his twenties and thirties. He has always been driven to find edgy emerging artistic talent as a long time collector, independent curator and founder of City Wide Artists.
Gabriel Ritter, Juror
Gabriel Ritter is the Curator and Head of Contemporary Art at the Minneapolis Institute of Art (Mia) since 2016. Since that time, Ritter has organized Now Where Were We?, in collaboration with LA-based artist Dave Muller; A Place We Share, with New York-based artist Aliza Nisenbaum, as well as the world premiere of artist Anne Collier's Women with Cameras (Self Portrait), and upcoming presentation of video work by artist Kenneth Tam. Prior to his appointment at Mia, Ritter served as the Nancy and Tim Hanley Assistant Curator of Contemporary Art at the Dallas Museum of Art for four years where he oversaw the long-running Concentrations series focusing on internationally emerging and underrepresented artists including Lucie Stahl, Margaret Lee, Chosil Kil, Slavs and Tatars, and Stephen Lapthisophon. Ritter served as the co-organizing curator for the exhibition Between Action and the Unknown: The Art of Kazuo Shiraga and Sadamasa Motonaga (2015) and editor of the accompanying scholarly catalog. In 2013, he was selected as one of the curators for the triennial exhibition Roppongi Crossing 2013: OUT OF DOUBT at the Mori Art Museum, Tokyo. Ritter holds a Ph.D. in art history from the University of California, Los Angeles, where he also earned his M.A. in art history.
Submission Deadline: Sunday December 17th, 2017 before Midnight.
The following dates may be subject to change:

ARTIST NOTIFICATIONS: End of January

WORK DROP OFF DATES: March 1-2, 2018 (Thurs-Fri)
 Untitled 14 Exhibition Dates: March 10 – April 15, 2018

OPENING RECEPTION: Saturday March 10, 6pm – 9pm

EXHIBITION ENDS: Sunday, April 15, 2018.

WORK PICKUP: Wednesday April 18, 2018 -All work must be picked up on this date.
We are accepting all submissions through Submittable. The application fee is $15 through Submittable. If you are a current member of SooVAC please use the application for members where the fee is waived. If you have any technical questions about uploading your submissions contact Submittable, if you have any other questions contact .(JavaScript must be enabled to view this email address).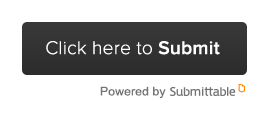 1. Application Form-Fill in all of your contact information on Submittable.
2. WORK SAMPLES-EXACTLY 5 IMAGES (FOR VIDEO SEE BELOW*) Group exhibitions or collaborative projects are also accepted but the images cannot exceed 5.

 Digital Image Specifications: Images should be in JPEG format no larger than 1000 x 1000 pixels @ 72 dpi. Format each jpeg file name as "Artist's last name_Artist's first name_1.jpg," "Artist's last name_ Artist's first name_2.jpg," etc. Each JPEG may not exceed 1MB and 1000 pixels in any direction. *Video Submissions are also accepted in .mov format, no larger than 200MB and no more than 2 min clips for each video submission label the same as images files. Work samples cannot exceed 5 but can be a combination of video and image files.
3. IMAGE LIST- Fill out each Image description field with the following information: List the following information for each work (make sure your image number corresponds to the label on your JPEG images):
-Title of work
-Date completed
-Medium
-Dimensions (H" x W" x D")
PLEASE INCLUDE TITLE, MEDUIM, DIMENSIONS AND DATE OR YOUR APPLICATION WILL NOT BE CONSIDERED.
4. ARTIST STATEMENT – doc, docx, txt, rtf or pdf format accepted. Label this document: Artist's last name_Artist's first name_artiststatement.doc ex. Doe_Jane_Artiststatement.doc. No longer than 1 page.
5. RESUME – doc, docx, txt, rtf or pdf format accepted. Label this document: Artist's last name_Artist's first name_Resume.doc ex. Doe_Jane_Resume.doc. Please provide a website if you have one. If you are applying as a group or collaborative team include all participating artists' resumes in one document.
GOOD THINGS TO KNOW

1. Notification will be done by email or phone so please make sure to include both on your application.

2. We do not provide insurance for the artwork. Artists that wish to insure their work must provide their own. We do provide loving care for your work.

CHECKLIST:
The following is submitted Sunday December 17th, 2017 before Midnight:

___Application Form (Fill Out all of your information on Submittable).

___5 IMAGES OF YOUR ARTWORK-JPEG format (.jpg)
___RESUME (doc, docx, txt, rtf or pdf format accepted.).

___IMAGE LIST (Fill out Description Fills for each corresponding image)

___ARTIST STATEMENT 1 page (doc, docx, txt, rtf or pdf format accepted).
PLEASE FOLLOW THESE INSTRUCTIONS CAREFULLY INCOMPLETE OR INCORRECT SUBMISSIONS WILL NOT BE CONSIDERED.
*Image Designed by Garrett Perry
This activity is made possible by the voters of Minnesota through a grant from the Metropolitan Regional Arts Council, thanks to a legislative appropriation from the arts and cultural heritage fund.
Share this story.